GaLexy® Solution from Legal Suite
GaLexy® is scalable enterprise management legal software for corporate and in-house general counsel. Experience modern productivity software designed by Lawyers for Lawyers.
Simplify Your In-House Counsel Work
"Have it your way" with a scalable, human-friendly legal business system that fits your In-House processes like a glove.

Grow without limits with software that works the way you do.
Transform In-House Counsel from a Cost Center to a Valued Contributor in Your Organization
With the right automation tools, you can break free of the perception that you are only a cost center and not a valued contributor to your company.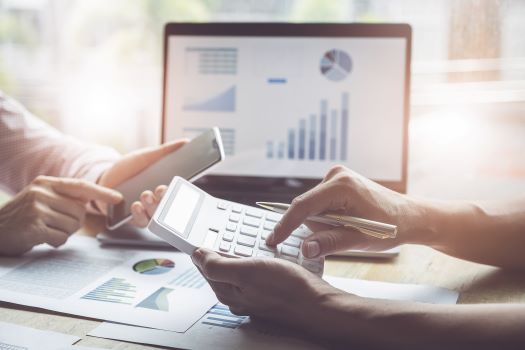 If you:
Struggle to maintain your department activity visibility
Worry about locating key documents
Work hard to track essential deadlines
Want an overall improvement of your legal processes
GaLexy® from Legal Suite transforms your department so you can show continuous value.
Reduce Business Risks with Pro-active Technology
The costs are high when you miss critical deadlines. Unwelcome financial consequences may result, and your reputation could suffer.

Legal Suite provides GaLexy®, a modern, intuitive solution that ensures in-house counsel has visibility into important priorities to meet mission-critical tasks.

Expect High Returns from Automating Mundane Tasks
The ACC states that without a solution in place, legal departments:
Spend
3X
as much time creating a report
Spend
10X
more time creating a matter
Spend
2X
more time
on legal research
Access Decision-Driving Information at Your Fingertips
Define, analyze, and capitalize on the information available in your department. View Key Performance Indicators (KPIs) to help you understand and keep an eye on the business metrics that impact your budget.
Imagine What You Can Accomplish When All Your Client Interactions Are in One Place
GaLexy® offers in-house counsel a central repository in the cloud. When your information is centralized, your people can access one version of the truth, make fewer errors, and everyone can find what they need quickly.

Improve your efficiencies dramatically when you can view all information pertaining to a matter - emails, contracts, and documents that anyone can access, regardless of where they are.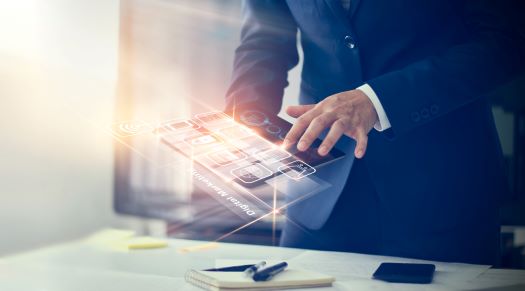 No more playing hide-and-seek with your documents and emails Turn your paper into data by scanning all documents, so they are searchable and findable. Get a 360-degree view of all interactions with a client in one place to respond quickly to every request.

Automate document naming for consistency. Have you noticed if ten different people name their documents, it might result in ten different document names? (Unless, of course, you are a machine). Our software creates consistent names so everything is easier to find.

Protect your communications. Access a private and interactive workspace portal that allows you to exchange information with internal clients and external partners. Securely chat while honoring privacy policies.

VIEW THE FULL LIST
Reduce unnecessary questions. When your staff can self-serve information, they are empowered to complete work without interruptions.

Improve accuracy and build your reputation. Provide honest, straight-forward answers rapidly. With centralized information, everyone is working from the same set of facts. There are fewer errors, with reduced duplication of efforts.

Save time when entering data. Allow Galexy® to automatically fill-in key information to give you a head start. You can harness technology to empower your staff to get more done.

Easily store and secure your documents. Drag-and-drop your documents and keep them classified with version history. The key to user-acceptance of automation is to make it so effortless that your staff (most often) cheerfully follows procedures.

Generate contracts rapidly. The faster you move the contract creation and acceptance along, the sooner you can get your team working productively. Use automation to fill in related data for you. Digitally sign and track contracts to accelerate responses.

Generate reports on activities and projects within teams. Safely share documents, reports, and activities on any project within the organization. Create reports that provide insight into your KPIs (Key Performance Indicators), so you can spot issues before they grow into bottlenecks.
Scalable Solutions : Start With What You Need And Grow

One Comprehensive Solution That Fits All Your Needs