Secib® is a best in class practice management software for law firms and lawyers. A fully digitally transformed environment for entrepreneurial law firms. Communication, production, management and collaboration are the guiding principles of Secib®.

Look for matter and contract management. Built-in and intelligent E-Mail Management, Document and Automation and Management, Task Management, and E-Billing.

Office integration - Outlook
With the Outlook plugin, attach by simply dragging / filed messages and combine for optimal performance


Document management
Your clients' files are at the center of your activity. They gather all the information from the parties involved and include all the documents needed to manage your client's legal proceedings.

Much more than simple directories of contacts or files, Secib facilitates the daily life of your teams by automating processes, workflows and functions.


Mobility
In court, or conference appointment, while traveling or even at home, your practice must now travel with you. Secib by LS mobility will allow you to connect to your workstation outside the office, from anywhere at anytime.
Billing
Without billing, your law firm cannot function. Your business software must offer you a billing system that matches your operating mode: time spent, fixed price, etc.

Secib by LS allows you to fine-tune your billing system, reminder for unpaid invoices, entry of past times and customization of the scales and rates applicable to each profile and / or task.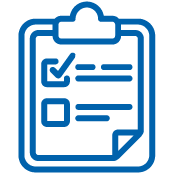 Task management
Your firm's activity is broken down into dozens of different tasks, most often assigned to different people collaborating on several projects at the same time:
Production of documents or letters by your employees
Appointment management by your assistant
Procedure monitoring
Reminder to your customers…
Combined management agendas monitoring of tasks to transform your record tracking with genuine project management by creating your own activity and nomenclature while monitoring deadlines.
Thanks to advanced filtering, view overdue tasks, those to come or sorted by period, by file, manager or progress.
Linked actions (workflow)
Certain legal procedures impose a chronology of events which must imperatively follow one another, and which involve different actors and jurisdictions. Secib by LS allows you to link actions in three stages:
Define the type of action to be linked to a procedure (Calendar, Audience, Task, Time spent, Fees, Disbursements and Invoice
Create or choose an activity code
Add an action or modify the chosen action group
You can also assign a completion duration for each action and assign it to a speaker corresponding to the roles that you define (employee, secretary, associate, accountant ...).
In addition to reducing the risk of defaulting on a procedure, linked actions allow your team to gain better visibility of upcoming tasks and better plan their activity.


Template (matrices)
Depending on the needs of your firm, our lawyers can develop personalized systems for you, integrate into your Secib by LS tools and your graphic charter for the production of documents specific to your activity, or to the areas in which you practice.

These custom matrices can touch a wide variety of subjects.
Word / Mail merge
E-mails, letters, acts or conclusions ... The written word is an important part of the lawyers' activity. Creating these documents should be as simple as possible and automated to make room for tasks with higher added value.

The Secib document fusion facilitates and accelerates the generation of documents by placing in adequate or personalized matrices the adequate data of your files, drawn from your own database.

Your document matrices are standard documents created with Word, which will serve as the basis for your letters and deeds, and for which the only data / information that changes relates to the files: parties and persons involved, amounts invoiced or paid, etc.

The Secib intelligent document fusion questionnaire makes it even easier by sequencing the addition of information from your database in your matrix into a series of logical questions, reducing the risk of errors or oversights.